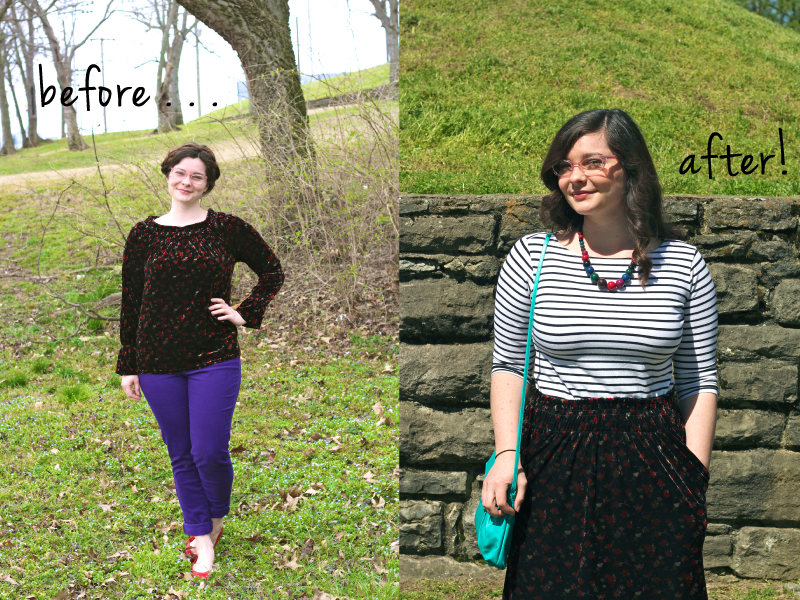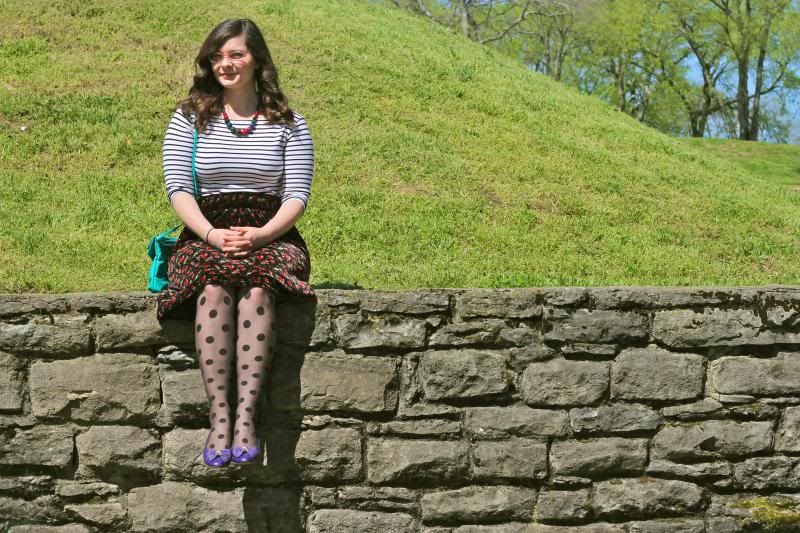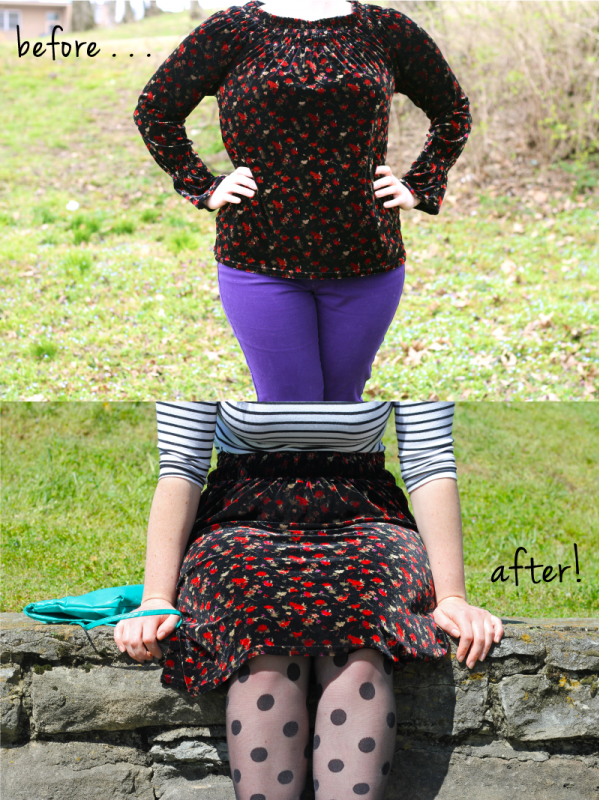 I'm not even going to try to explain why I had this shirt in my closet— I don't wear velvet, it's not flattering, it's not comfortable, I hate long sleeves, it has an elastic neckline?! . . . there's really no excuse for it. I know it's from a thrift store but I don't know how it made it home with me. So let's just skip over those sad, sad before photos and move on to the part where I transformed this ugly situation into something actually wearable!
I was purging my closet recently when I rediscovered this shirt. Given it's pitfalls, I decided it was very cruel to allow anyone else the opportunity to own it. So rather than donate it, I decided to see if I could do something—anything with it.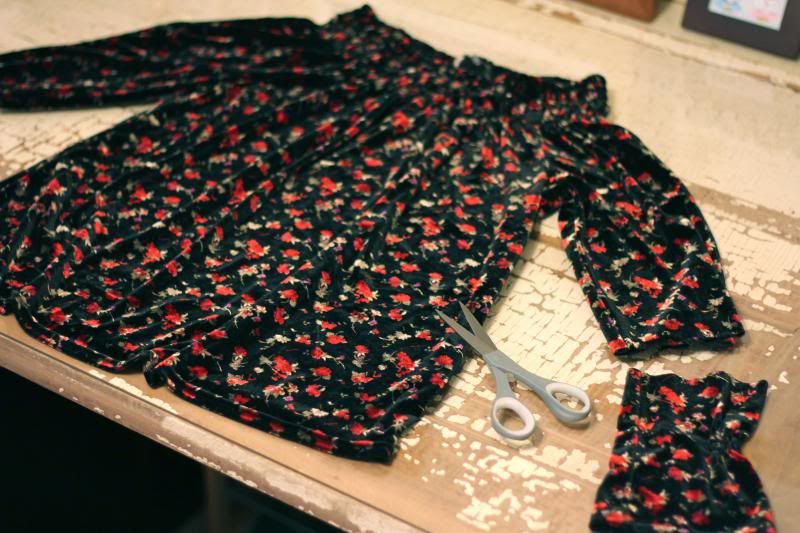 This was the first project I attempted with a sewing machine on my own without any help. It was literally the easiest thing ever— just two straight lines. I snipped off the weird bell sleeves, turned them inside out, and sewed them shut. So the neck of this shirt become the waist and the sleeves became the pockets. Seriously though, what's better than a skirt with comfy pockets?!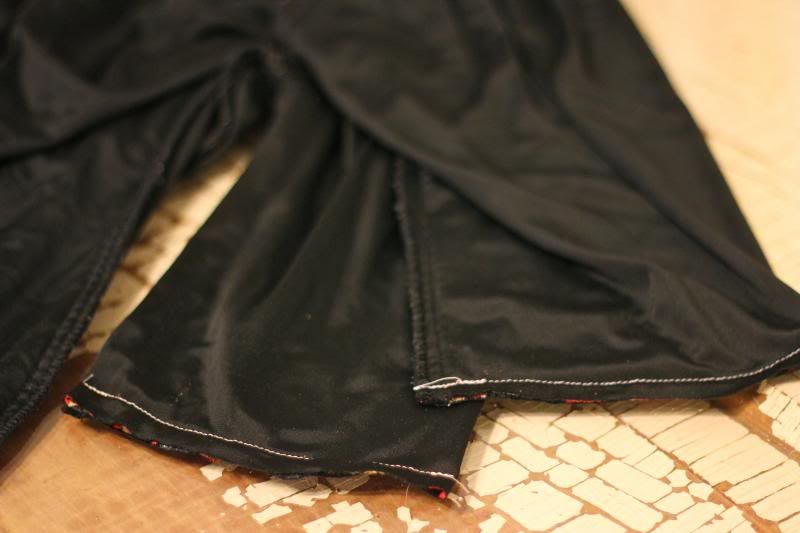 I'm still not really a velvet person but this skirt is perfect for springtime in Tennessee! Lately it's been really brisk in the morning and evenings but warm and sunny during the day. So this skirt just happens to be the perfect material to wear throughout the whole day without feeling like you jumped the gun on summer or that you're dressed too heavy for April. I can also see myself wearing it next winter with some bright red shoes around the holidays ;-)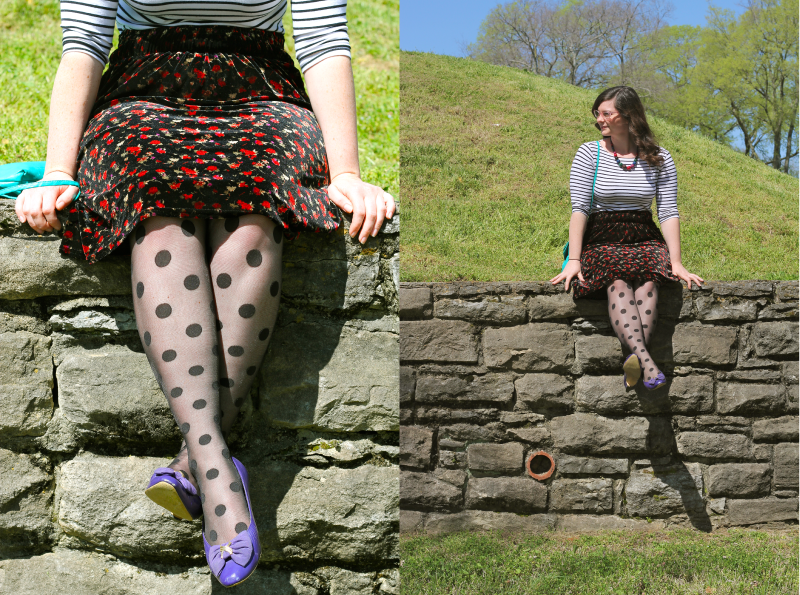 So there ya have it! One less thing on my "to-sew" list. Next I hope to make a skirt completely from scratch and to keep on fixing items in my "to-mend" pile. Anyone else out there have a growing pile of clothes you plan on fixing or making into other things? I can't be the only one. . .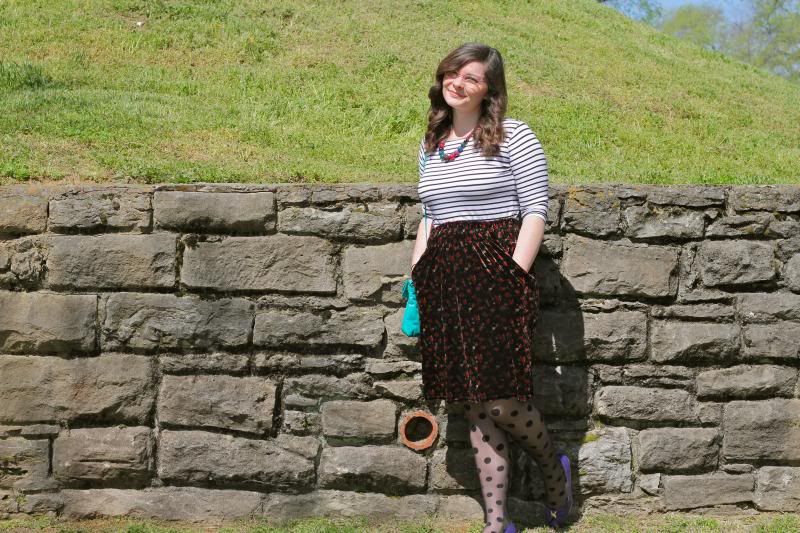 glasses: Coastal / tights: Tabbisocks / everything else: thrifted + estate sales
Ps. How do y'all like that pattern mixing?! Stripes + floral + polka dots?! Yes, please!